[The author wishes to thank Justice Hossam Hesham Sadek, Vice President of the Civil and Commercial Chamber of the Court of Cassation, and reporting judge in the case at hand, for granting access to the Supreme Court's ruling].
1.  Introduction
In a recent ruling (22/05/2017), the Egyptian Court of Cassation tackled with the issue of service of process abroad. The facts of the case were the following: The claimant (and appellant) was an Egyptian Medical Equipment company, situated in Cairo. The respondents and appellees were a Chinese company, with its seat in Nanshan district, Shenzen, the Egyptian General Organization for Import and Export Control, and an Egyptian company, with its seat in Heliopolis, Cairo.
2. Facts and instance ruling Read more...
https://conflictoflaws.net/News/2020/08/CoL_Banner-1.png
0
0
Apostolos Anthimos
https://conflictoflaws.net/News/2020/08/CoL_Banner-1.png
Apostolos Anthimos
2017-08-29 08:29:36
2018-08-11 14:04:31
Egyptian Court of Cassation on the application of the Hague Service Convention
Written by Prof. Dr. Dres. h.c. Burkhard Hess, Executive Director Max Planck Institute Luxembourg for Procedural Law
Against the backdrop of Brexit, an initiative has been launched to strengthen Frankfurt as a hot spot for commercial litigation in the European Judicial Area. On March 30, 2017, the Minister of Justice of the Federal State Hessen, Ms Kühne-Hörmann, organized a conference at which the Justice Initiative was presented. More  than 120 stakeholders (lawyers, judges, businesses) attended the conference. The original paper was elaborated by Professors Burkhard Hess (Luxembourg), Thomas Pfeiffer (Heidelberg), Christian Duve (Heidelberg) and Roman Poseck (President of the Frankfurt Court of Appeal). Here, we are pleased to provide an English translation of the position paper with some additional information on German procedural law for an international audience. The proposal has, as a matter of principle, been endorsed by the Minister of Justice. Its proposals are now being discussed and shall be implemented in the next months to come. The paper reads as follows: (more…) Read more...
https://conflictoflaws.net/News/2020/08/CoL_Banner-1.png
0
0
Matthias Weller
https://conflictoflaws.net/News/2020/08/CoL_Banner-1.png
Matthias Weller
2017-03-31 20:51:42
2018-08-11 13:09:56
The Justice Initiative Frankfurt am Main 2017
On January 17th, the President of the Paris Commercial Court (Tribunal de commerce) inaugurated a new international division.
The new division, which is in fact the 3rd division of the court (3ème Chambre), is to be staffed with nine judges who speak foreign languages, and will therefore be able to assess evidence written in a foreign language. For now, the languages will be English, German and Spanish, as one juge speaking Spanish and two speaking German are currently on the court.
In an interview to the Fondation de droit continental (Civil law initiative), the President of the Court explained that the point was to make French justice more competitive and attract international cases. It also made clear that France was following Germany's lead, where several international divisions were established in 2009 in Hamburg and Cologne.
French Commercial Courts
It should be pointed out to readers unfamiliar with the French legal system that French commercial courts are not staffed with professional judges, but with members of the business community working part-time at the court (and for free). In Paris, however, many of these judges work in the legal department of their company, and are thus fine lawyers.
Also, French commercial courts (and French civil courts generally) virtually never hear witnesses, so the issue of the language in which they may address the court does not arise.
Some issues
So, the new international division will be able to read documents in several foreign languages. However, nothing suggests that parties or lawyers will be able either to speak, or to write pleadings, in any other language than French. Lawyers arguing these cases will still need to file their pleadings in French, and thus to translate them in English beforehand for their clients. Furthermore, the interview of the Court's President seems to suggest that using a foreign language will not be a right for the parties. Quite to the contrary, it seems that it will not be possible if one of the parties disagrees, and demands documents be translated in French.
Will that be enough to attract additional commercial cases to Paris?
I wonder whether introducing class actions in French civil procedure would have been more efficient in this respect.
For the full interview of the Court's President, see after the jump.
https://conflictoflaws.net/News/2020/08/CoL_Banner-1.png
0
0
Gilles Cuniberti
https://conflictoflaws.net/News/2020/08/CoL_Banner-1.png
Gilles Cuniberti
2011-02-02 02:34:16
2018-08-11 13:14:15
Paris, the Jurisdiction of Choice?
Published in the Oxford University Commonwealth Law Journal by Saloni Khanderia, Alexander von Humboldt Fellow (Experienced Researcher), Chair for Civil Law, International Private Law and Comparative Law, Ludwig Maximilian University, München and Professor of Law, OP Jindal Global University, Sonipat, India.
The article provides a comparative analysis of the mechanism to determine the 'international jurisdiction' of a court in the recognition and enforcement of foreign judgments in civil and commercial matters in Indian and South African private international law. It examines the theoretical bases for executing foreign judgments in these jurisdictions and the grounds on which a foreign court will be considered as 'internationally competent' under the private international laws of these BRICS jurisdictions. Accordingly, it demonstrates how the rules to ascertain the competency of the foreign forum in these jurisdictions are narrow and, consequently, impede the free movement of judgments and prevents access to justice. The article highlights some plausible ways to improve the free movement of judgments and access to justice in India and South Africa. In particular, it suggests the endorsement of the Hague Conventions on the Choice of Court Agreements and the Recognition and Enforcement of Foreign Judgments in Civil and Commercial Matters. Read more...
https://conflictoflaws.net/News/2020/08/CoL_Banner-1.png
0
0
Saloni Khanderia
https://conflictoflaws.net/News/2020/08/CoL_Banner-1.png
Saloni Khanderia
2021-06-07 08:29:30
2021-06-07 08:29:30
New article on 'The prevalence of 'jurisdiction' in the recognition and enforcement of foreign civil and commercial judgments in India and South Africa: a comparative analysis'
The INCLUDE project is nearing it end. The project, co-funded by the European Commission, departed from the finding in previous research that children involved in child abduction cases feel frustrated by the lack of clear information and involvement. The teams discussed with youngsters what they think the needs of children are in child abduction cases. These workshops took place in Hungary and Cyprus and led to a Practice Guide aimed at professionals dealing with child abduction proceedings or the enforcement of return orders. The national reports of Hungary and Cyprus and the Literature Study are available.
The results and the Practice Guide will be set out and discussed at the final conference (on Zoom) on 24 June (afternoon) and 25 June (morning). Registration is free: see the site of Missing Children Europe.
https://conflictoflaws.net/News/2020/08/CoL_Banner-1.png
0
0
Thalia Kruger
https://conflictoflaws.net/News/2020/08/CoL_Banner-1.png
Thalia Kruger
2021-06-04 20:25:29
2021-06-04 20:31:00
INCLUDE: child participation in international child abduction cases conference 24 and 25 June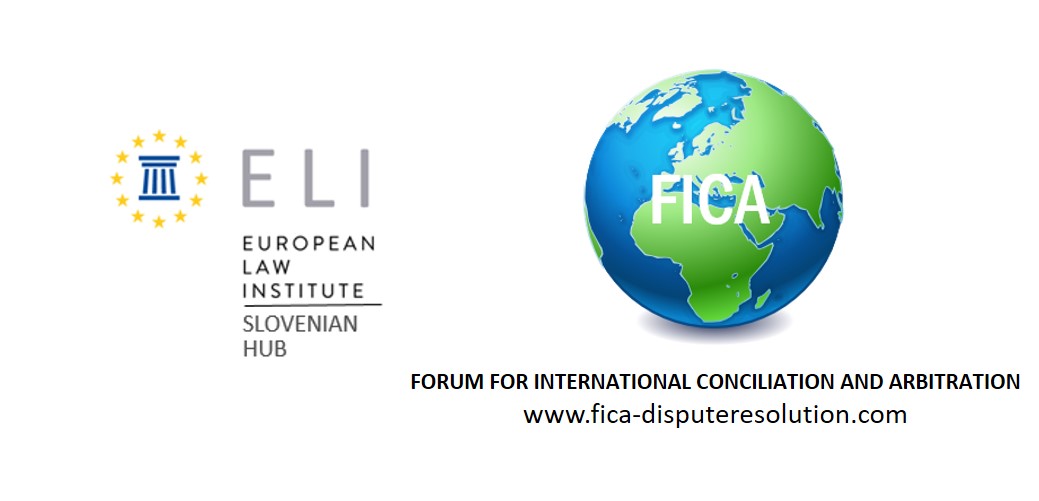 The United Nations Convention on International Settlement Agreements resulting from Mediation (the 'Singapore Convention') entered into force on 12 September 2020. However, the Convention has not been signed by the EU or its Member States. What keeps the EU or its member states from signing the Singapore Convention on Mediation? Experts will discuss pertinent aspects of the Singapore Convention on Mediation to create awareness of the Convention and will debate the EU's position.
Webinar Link
DATE: Friday 18 June 2021 | 11:00 – 13:00 CET Vienna time (17:00 -19:00 GMT+8
Singapore Time)
To access the webinar use this link:
https://vuw.zoom.us/webinar/register/WN_hSFTXym_SrKRCTIsZ7NgLQ
Please email herman.verbist@everest-law.be if you have any questions.
11.00 (CET) Welcome by Sir Michael Burton, President of FICA Read more...
https://conflictoflaws.net/News/2020/08/CoL_Banner-1.png
0
0
Matthias Weller
https://conflictoflaws.net/News/2020/08/CoL_Banner-1.png
Matthias Weller
2021-06-04 16:31:22
2021-06-04 16:39:37
Webinar: Roundtable on the position of the European Union on the Singapore Convention on Mediation