A new volume by Deyan Draguiev on Interim Measures in Cross-Border Civil and Commercial Disputes, based on his PhD thesis supervised by Peter Mankowski, has just been published with Springer.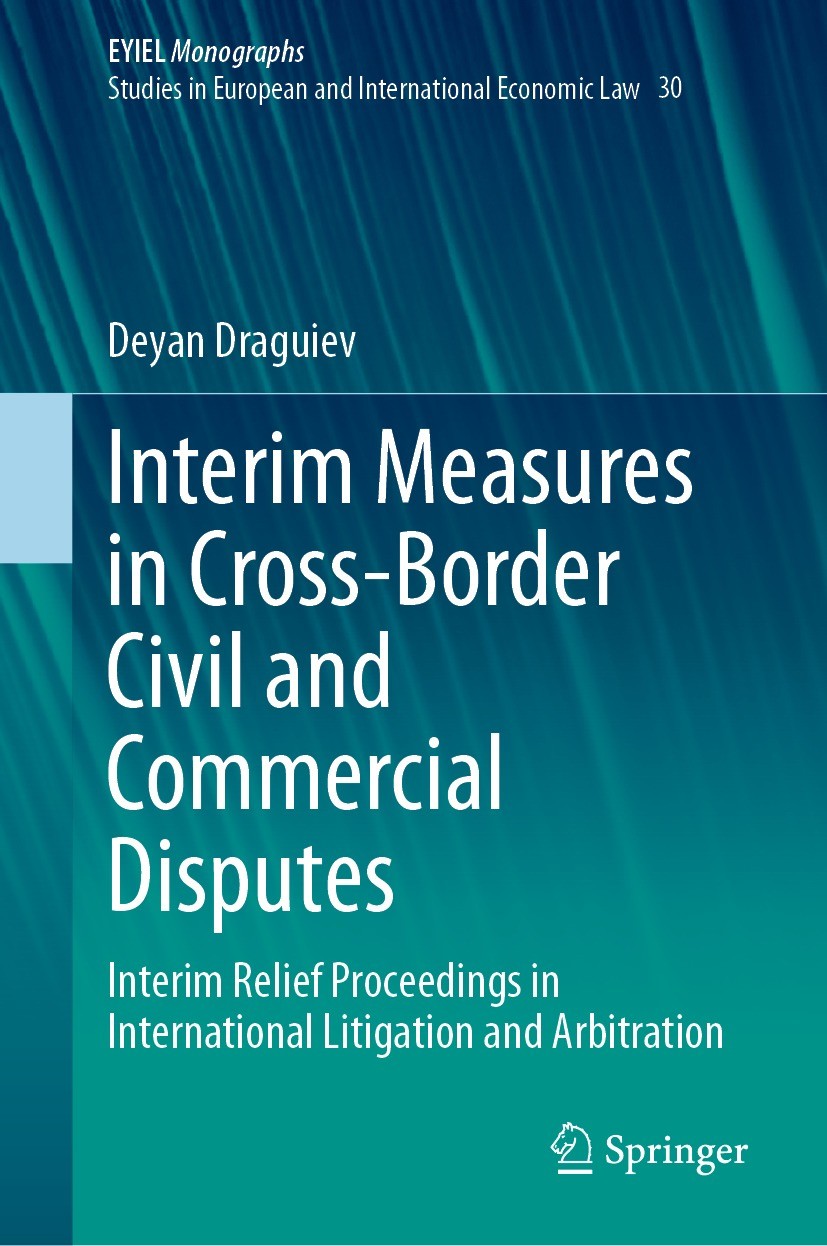 The blurb reads as follows:
The book focusses on applying a holistic overview of interim measures and associated procedures in the context of cross-border private law (civil and commercial) disputes that are the subject of international litigation and arbitration proceedings. It reexamines key features of said problem and outlines novel findings on interim relief in the area of international dispute resolution. The book analyses the rules of EU law (EU law regulations such as the Regulation Brussels Ibis and the rest of the Brussels regime) as the single system of cross-border jurisdictional rules, as well as the rules of international arbitration (both commercial and investment). In the process, it conducts a complete mapping of interim measures problems and explores the criteria for granting relief under national laws. For this purpose, it includes an extensive comparative law overview of many jurisdictions in Europe, Asia, Africa, the Americas, etc., to reveal common standards for granting interim relief.

Interim relief is a salient problem in dispute resolution, and serious international disputes usually require requests for such measures. This makes a more complete understanding all the more important. For scholars and practitioners alike, there are various ways to seek relief; precisely this complexity calls for a more complex and multilayered analysis, which does not (as is usually the case) adopt the perspective of either litigation or arbitration, but instead weighs the pros and cons and considers the viability and reliability of the different options, viewed from all angles.
https://conflictoflaws.net/News/2020/08/CoL_Banner-1.png
0
0
CoL .net
https://conflictoflaws.net/News/2020/08/CoL_Banner-1.png
CoL .net
2023-07-10 22:42:14
2023-07-10 22:42:14
Out Now: Interim Measures in Cross-Border Civil and Commercial Disputes