Virtual Workshop (in English) on June 6: Holger Spamann on Law Matters – Less Than We Thought. Or: Do Judges Actually Follow Conflict of Law Directives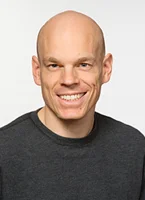 On Tuesday, June 6, 2023, the Hamburg Max Planck Institute will host its 34th monthly virtual workshop Current Research in Private International Law at 11:00-12:30 CEST. Holger Spamann  (Havard Law School) will speak, in English, about the topic
Law Matters – Less Than We Thought. Or: Do Judges Actually Follow Conflict of Law Directives
About the topic:
We conduct a randomized lab experiment with U.S. federal judges. The experiment puts the judges in the shoes of a judge deciding the applicable state law in a civil traffic accident case, which will determine whether a damage cap applies. We randomize the forum (with its choice of law directive) and the location of the accident in one state and the parties' common domicile in another state.
One forum applies the traditional lex loci delicti rule, which calls for the application of the law of the state where the accident happened. The other forum applies the Restatement 2nd's "most significant relationship" standard, which in our case calls for application of the law of common domicile. Judges' decisions reflect this variation, but barely so. The data suggest that they tend to have a preference for lex loci delicti, and against damages caps. By contrast, we do not find that they are biased towards the more sympathetic party, which had been a third experimental treatment in our study.
The presentation will be followed by open discussion. All are welcome. More information and sign-up here.
https://conflictoflaws.net/News/2020/08/CoL_Banner-1.png
0
0
Ralf Michaels
https://conflictoflaws.net/News/2020/08/CoL_Banner-1.png
Ralf Michaels
2023-05-26 15:56:02
2023-05-26 15:56:02
Virtual Workshop (in English) on June 6: Holger Spamann on Law Matters – Less Than We Thought. Or: Do Judges Actually Follow Conflict of Law Directives