Universidad Central de Venezuela: Call for Papers for the Private International Law and Comparative Law Master's Program's Yearbook
by José Antonio Briceño Laborí, Professor of Private International Law at the Universidad Central de Venezuela and Universidad Católica Andrés Bello
To celebrate the 25th anniversary of its launching, the Master's Program in Private International Law and Comparative Law is inviting all authors that would like to publish a paper in the fourth edition of its Yearbook.
The central topic of this edition is "Private International Law in Action" ("Derecho Internacional Privado en Acción"). Therefore, all papers should focus on the analysis or commentary of the practice of Private International Law, both in judicial and arbitral venues.
All those interested must send their papers to the following email address: cmadridmartinez@yahoo.es. The deadline for receiving the papers is March 30, 2022. All papers must comply with our editorial and publishing guidelines, which are available on our website: https://bit.ly/30cqnvl.
Finally, we invite all those interested in the developments of Private International Law in Venezuela to follow us on our social networks: Instagram, Twitter, Facebook and Linkedin, as well as to visit our YouTube channel where we have available more than 20 conferences from our "Master Classes" and "Jurisprudential Dialogue" cycles.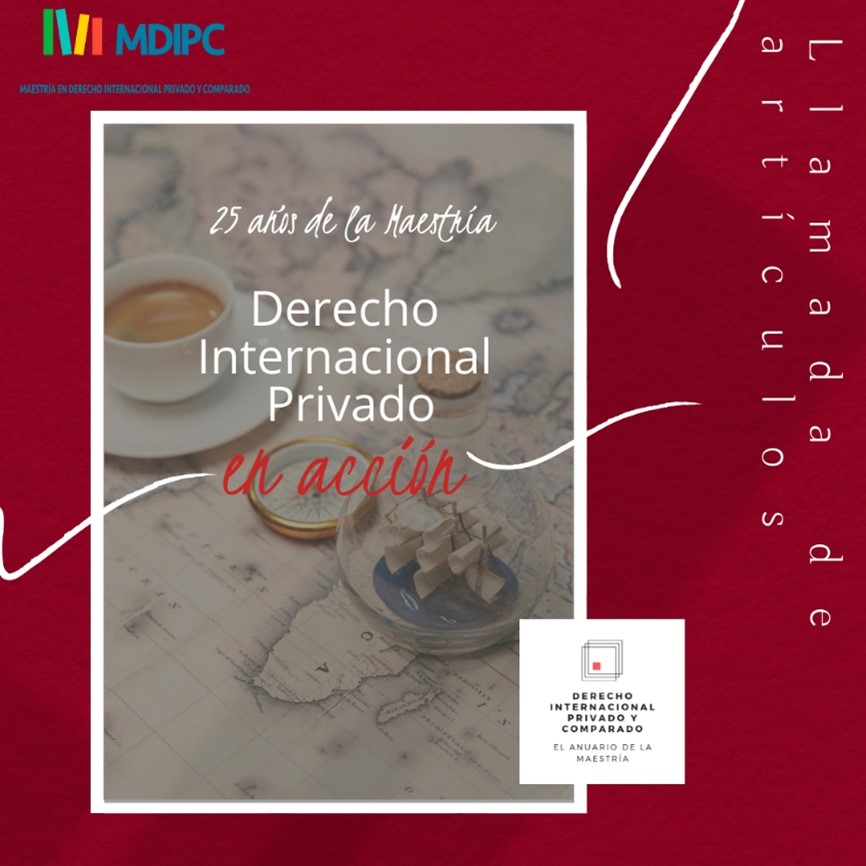 https://conflictoflaws.net/News/2020/08/CoL_Banner-1.png
0
0
Matthias Weller
https://conflictoflaws.net/News/2020/08/CoL_Banner-1.png
Matthias Weller
2022-02-10 08:09:58
2022-02-10 08:09:58
Universidad Central de Venezuela: Call for Papers for the Private International Law and Comparative Law Master's Program's Yearbook