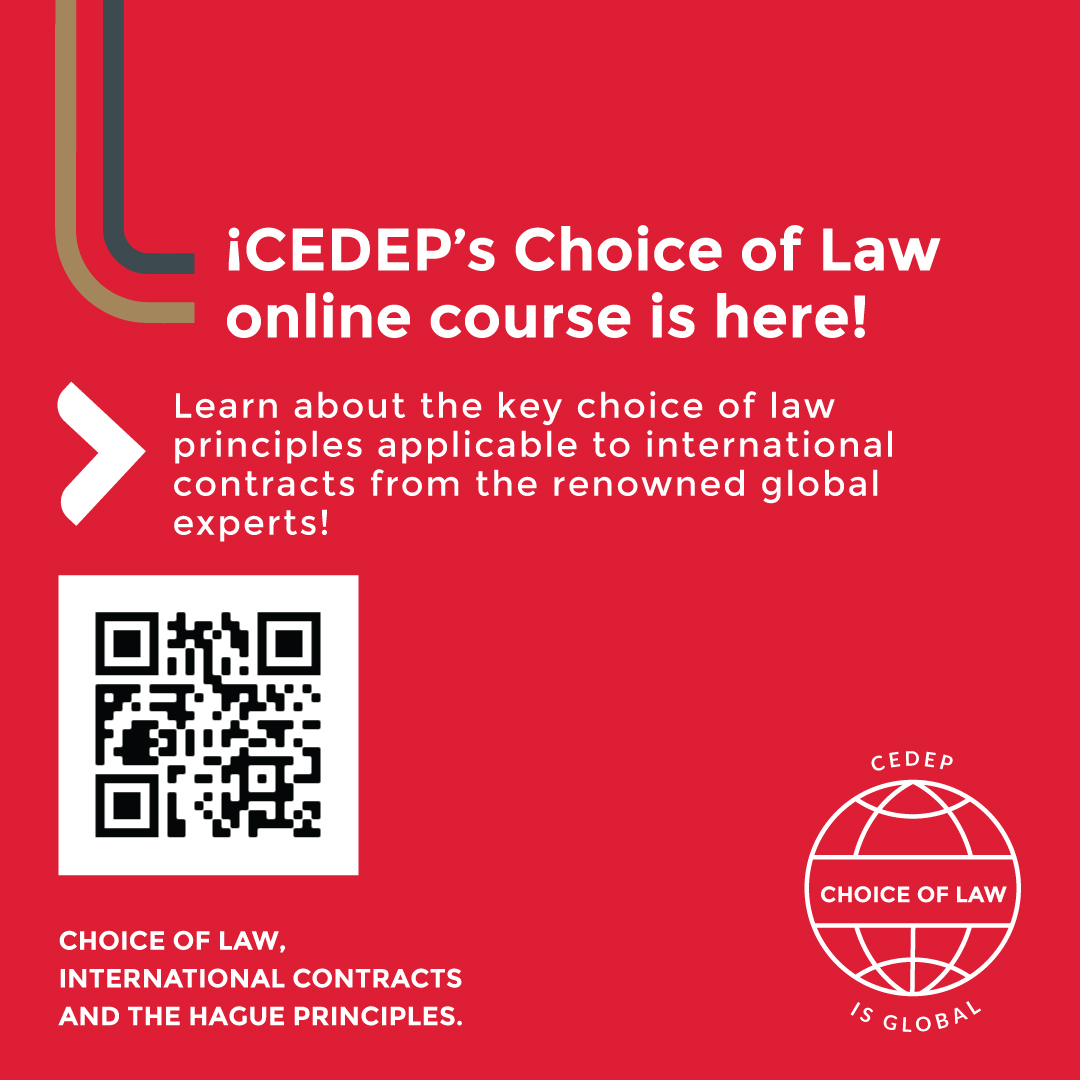 The Center for Law, Economics and Policy Studies (CEDEP) is organising an online course on Choice of Law, International Contracts and the Hague Principles. For more information on this course, click here.
The course will officially begin on Tuesday 22 March 2022, with weekly sessions (a total of 9) to be released on Tuesdays (which may be supplemented with additional lessons in May). The sessions will be in English with Spanish subtitles and will be available throughout the year 2022 on the CEDEP e-learning platform, thus there is no deadline for registration. The registration fee is 90USD – several payment methods are possible (including online). To register click here.
CEDEP has kindly provided in advance the link to the Introductory Session (Choice of Law – 22 March 2022) for Conflictoflaws.net readers, which may be viewed free of charge here: 1. Choice of Law – Introductory Session.
The speakers of the Introductory Session are Luca Castellani (UNCITRAL), Anna Veneziano (UNIDROIT) and Ning Zhao (HCCH) and the topic is UNCITRAL, HCCH, and UNIDROIT Legal Guide to Uniform Instruments in the Area of International Commercial Contracts, with a Focus on Sales. The Legal Guide and other information may be accessed on the Hague Conference website, click here.
The e-learning platform will also make available relevant bibliography, the presentations of the speakers, discounts for a relevant publication and much more. A certificate of participation will be given if a minimum attendance is confirmed.
Below is a list of the speakers per session: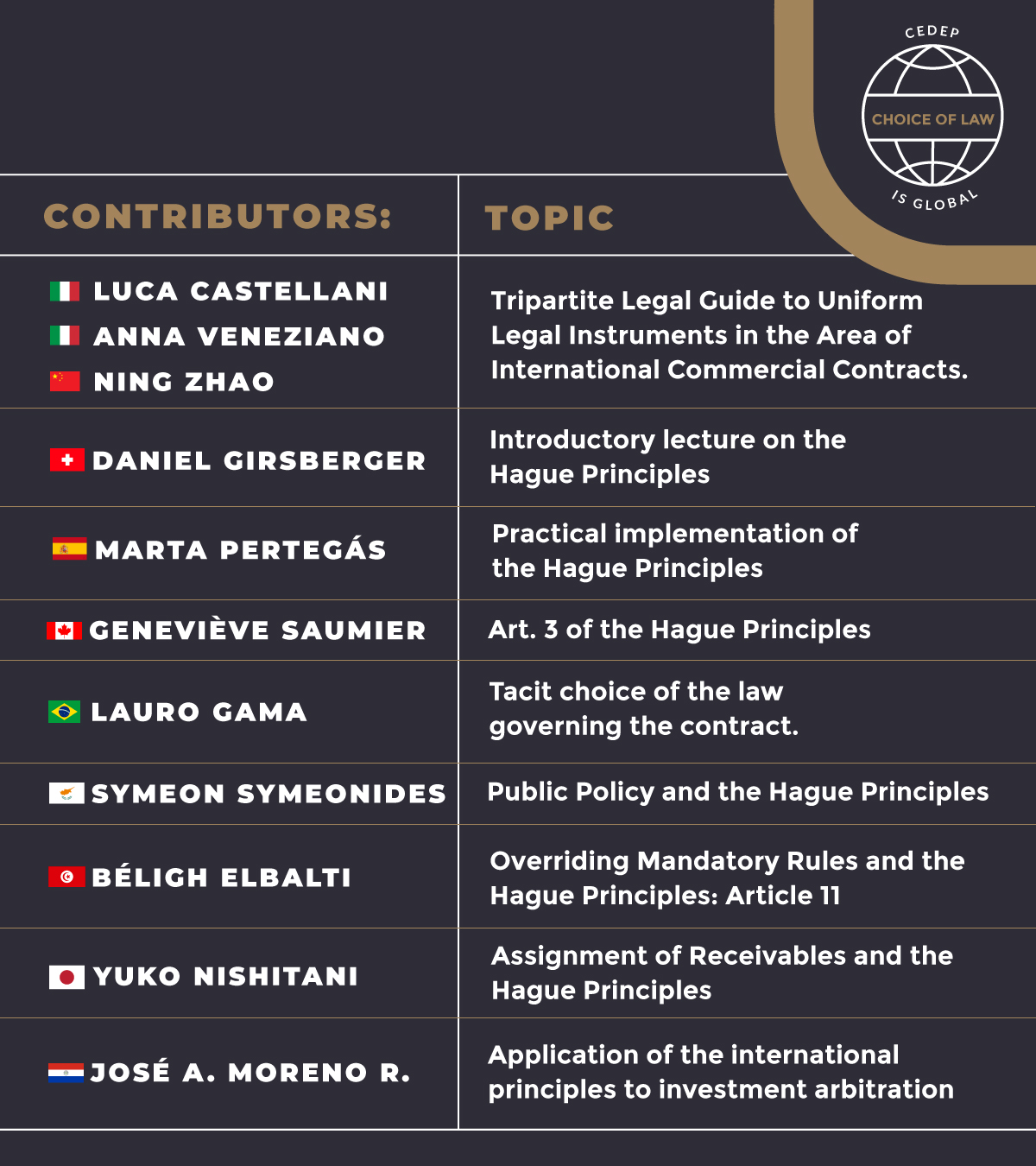 https://conflictoflaws.net/News/2020/08/CoL_Banner-1.png
0
0
Mayela Celis
https://conflictoflaws.net/News/2020/08/CoL_Banner-1.png
Mayela Celis
2022-03-16 08:27:39
2022-03-16 08:27:39
CEDEP: Online course on Choice of Law, International Contracts and the Hague Principles