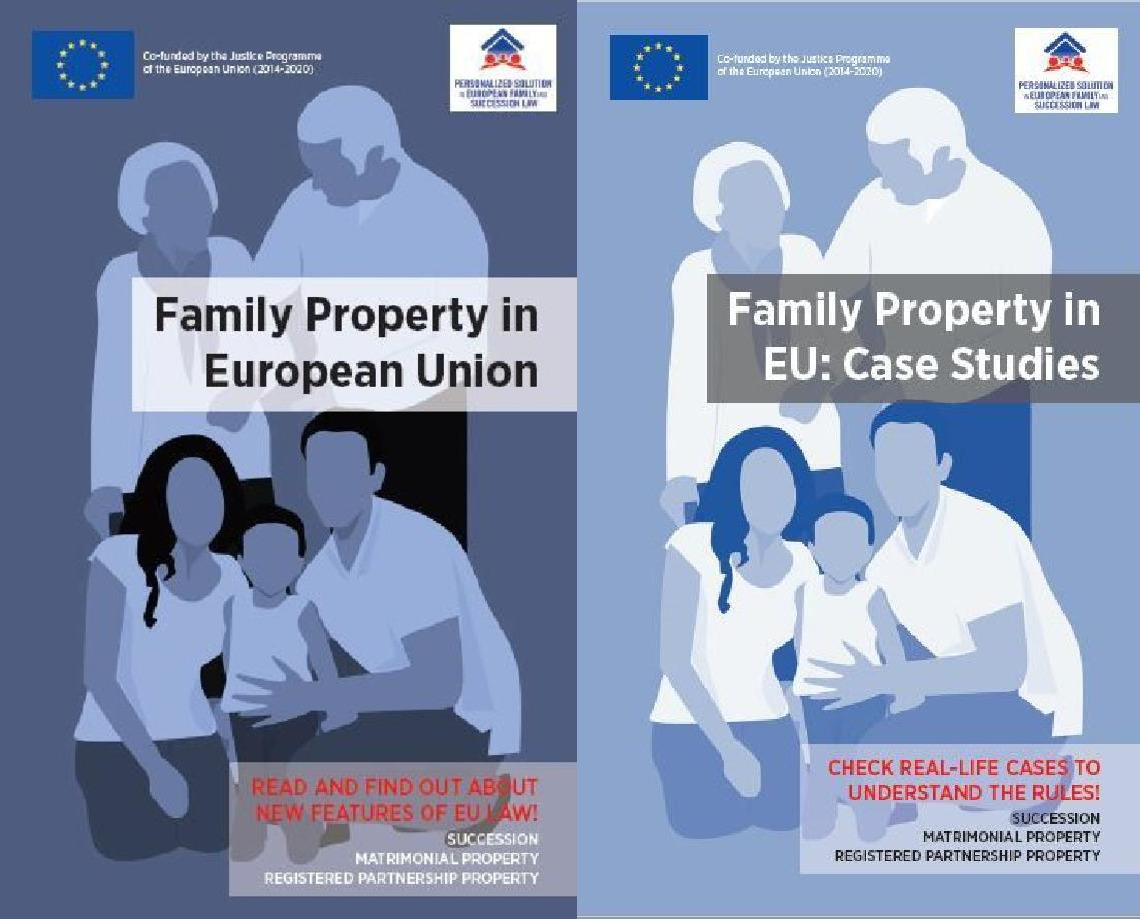 EU Family Property in the PSEFS Project Initial Results
Within the ongoing EU Justice Project "Personalized Solution in European Family and Succession Law", shortly known by the acronym PSEFS, the first stage of research has resulted in several publications. One of the most important is the e-book consisting of 28 reports by for the EU Member States concerning the forms of couples relations and patrimonial consequences thereof and succession regimes, which is accessible here. It also includes several questions regarding the private international law.
This massive publication has been summarised into the PSEFS Atlas provided for each EU Member State, containing information about the property regimes of married couples and registered partners and rules of succession. Designed as an informative tool for legal professionals and an effective support for citizens, it is accessible by clicking to the territory of the selected EU Member State on the map.
In the attempt to reach the public the team members also created two brochures, one with general information about the three regulations: the Succession Regulation, the Matrimonial Property Regulation and the Registered Partnership Property Regulation, and the other with case studies explaining the functioning of these regulations. The brochures are available in 5 languages by clicking on the pictures of their front pages under the respective results/information and support to the citizens section of the Project webpage.
The Project developments may also be followed on the PSEFS Facebook page. One of the forthcoming activities is the Ljubljana PSEFS Project Events. It is expected to gather close to hundred participants as it is open to both academics and practitioners interested in the topic regardless of their involvement in the PSEFS Project.
https://conflictoflaws.net/News/2019/09/EN12.jpg
919
1140
Ivana Kunda
https://conflictoflaws.net/News/2020/08/CoL_Banner-1.png
Ivana Kunda
2019-09-19 18:37:58
2019-09-19 18:37:58
EU Family Property in the PSEFS Project Initial Results