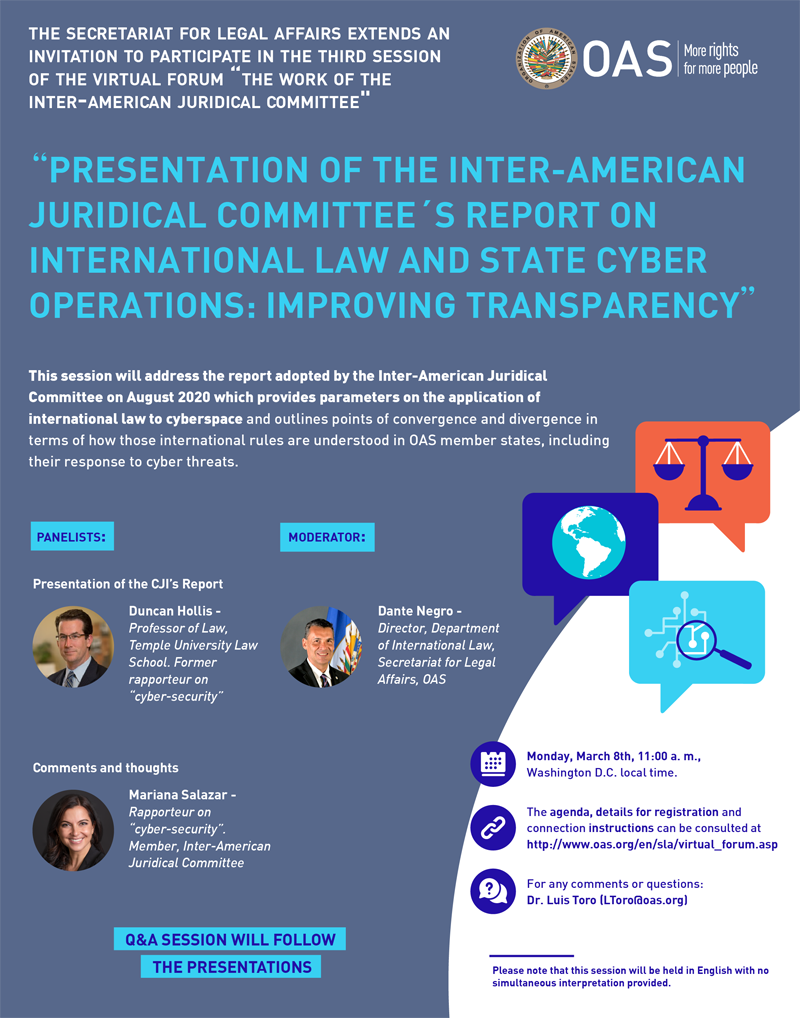 The Organization of American States (OAS) is organizing a virtual forum as noted in the poster above. For more information, click here.
This virtual forum will address the report: Improving transparency: international law and State cyber operations – fifth report drawn up by Professor Duncan B. Hollis. This report is available here and has been translated into the four official languages of the OAS: Spanish, English, French and Portuguese.
While this report touches upon international law in general, it may still be of interest to some of our readers.
https://conflictoflaws.net/News/2020/08/CoL_Banner-1.png
0
0
Mayela Celis
https://conflictoflaws.net/News/2020/08/CoL_Banner-1.png
Mayela Celis
2021-03-03 08:51:33
2021-03-03 08:51:33
OAS Virtual Forum on the Inter-American Juridical Committee's Report on International Law and State Cyber Operations (on 8 March at 11 am DC time, 5 pm CET)