Launch: Latin American Center of European Studies
Written by Aline Beltrame de Moura, Professor at the Federal University of Santa Catarina, in Brazil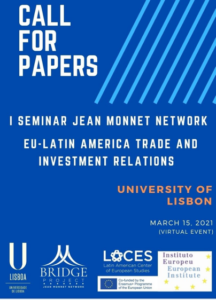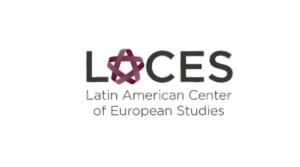 It is with great satisfaction that we announce the launch of the Portal of the Latin American Center of European Studies (LACES) – www.eurolatinstudies.com.
The portal proposes to create a channel for dialogue and exchange of good practices between Latin America and Europe through the dissemination of innovative scientific research with the Latin American Journal of European Studies, and relevant news and events in the Observatory on European Studies.
The proposed activities are developed within the scope of the Jean Monnet Network "BRIDGE Project" of the Erasmus + Program of the European Commission, which has a research network formed by professors and researchers from several Latin American and European universities.
We inform that we are already open for submissions of articles for the Journal and news for the Observatory.
In addition, we take the opportunity to invite all the academic community to submit their scientific papers to the Workshop event of the I Jean Monnet Network – BRIDGE Seminar on "EU – Latin America Trade and Investment Relations", which will take place on the 15 March 2021, at the University of Lisbon (Portugal), through online platform.
The best articles will receive a prize, and it will be possible to publish in the Latin American Journal of European Studies, as well as in the Seminar Annals both backed by AAFDL Publisher. It is also possible to present your paper during the event.
Those who are interested must submit their full article until 8 February 2021 to the e-mail: network@eurolatinstudies.com.
For more information: https://eurolatinstudies.com/index.php/laces/announcement/view/2
https://conflictoflaws.net/News/2020/08/CoL_Banner-1.png
0
0
Rui Dias
https://conflictoflaws.net/News/2020/08/CoL_Banner-1.png
Rui Dias
2021-01-25 01:49:55
2021-01-25 01:49:55
Launch: Latin American Center of European Studies