5th CPLJ webinar – 4 June 2021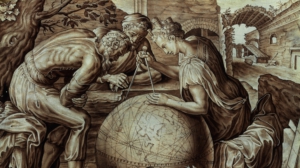 Comparative Procedural Law and Justice (CPLJ) is a global project of the Max Planck Institute Luxembourg for Procedural Law, with the support of the Luxembourg National Research Fund (019/13946847), involving more than one hundred scholars from all over the world.
CPLJ is envisioned as a comprehensive study of comparative civil procedural law and civil dispute resolution schemes in the contemporary world. It aims at understanding procedural rules in their cultural context, as well as at highlighting workable approaches to the resolution of civil disputes.
In this framework, the Max Planck Institute Luxembourg for Procedural Law will host its 5th CPLJ Webinar on 4 June 2021, 4:00 – 6:15 pm (CET).
The programme reads as follows:
Chairs:  Margaret Woo (Northeastern University and CPLJ Editor) and Burkhard Hess (Max Planck Institute Luxembourg for Comparative Procedural Law and CPLJ Editor)
4:00 PM          Ralf Michaels (Max Planck Institute Hamburg for Comparative and International Private Law)
            Decoloniality and Comparative Civil Procedure
4:30 PM          Discussion
5:00 PM          Intermission
5:15 PM          John Haley (University of Washington)
            Historical and Political factors Influencing Dispute Resolution
5:45 PM          Discussion
6:15 PM          End of conference
The full programme is available here.
Participation is free of charge, but registration is required by 1 June 2021 via a short e-mail to events@mpi.lu.
(Image credits:  Rijksmuseum, Amsterdam)
https://conflictoflaws.net/News/2020/08/CoL_Banner-1.png
0
0
Cristina Mariottini
https://conflictoflaws.net/News/2020/08/CoL_Banner-1.png
Cristina Mariottini
2021-05-21 09:25:58
2021-05-21 09:25:58
5th CPLJ webinar – 4 June 2021