Hague Academy, Summer Programme for 2010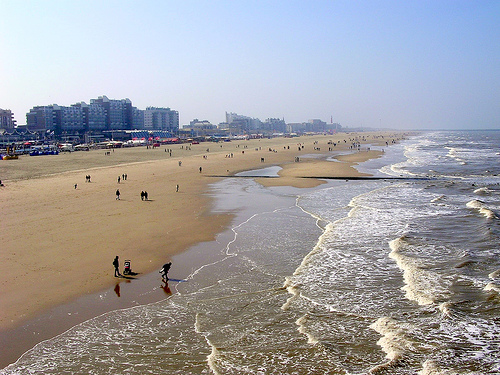 The summer is coming to an end. So it is already time to think about next summer.
In case you are already checking for flights and hotels at your favorite sea resort in July 2010, the Hague Academy has already posted the details of its next Summer Programme.
Most unfortunately, however, the registration office is closed until September 21st, which does not help those of us wishing to prepare reasonably in advance their holidays.
Private International Law
5 – 23 July 2010
E=English, F=French
Michael BOGDAN, Professor at Lund University, Sweden
General Course (E) Private International Law as a Component of the Law of the Forum
Roberto BARATTA, Professor at the University of Macerata, Italy
Special Course (F) The International Recognition of Personal and Family Legal Situations

Abdoullah CISSÉ, Professor at the University of Saint-Louis, Senegal
Special Course (F) Evolving Private International Law in Francophone Black Africa (Interpersonal Conflicts and Interprofessional Conflicts)
Noemi DOWNES, Professor at the University of La Laguna, Canary Islands
Special Course (E) Foreign Second Homes and Timesharing: Lessons For Private International Law
Nadia DE ARAÚJO, Professor at the Pontifical Catholic University of Rio de Janeiro, Brazil
Special Course (E) International Contracts and Party Autonomy
Jeffrey TALPIS, Professor at the University of Montreal, Canada
Special Course (F) The Transmission of Property at Death other than by Succession in Private International Law
Johan ERAUW, Professor at Ghent University, Belgium
Special Course (E) Substitution and Principle of Equivalence in Private International Law (F)
Léna GANNAGÉ, Professor at the University Panthéon-Assas (Paris II), France
Special Course (F) The Methods of Private International Law put to the Test of Conflicts of Cultures
All the lectures delivered in French, will be simultaneously interpreted into English
https://conflictoflaws.net/News/2020/08/CoL_Banner-1.png
0
0
Gilles Cuniberti
https://conflictoflaws.net/News/2020/08/CoL_Banner-1.png
Gilles Cuniberti
2009-08-27 17:50:41
2012-10-13 06:18:40
Hague Academy, Summer Programme for 2010