UNCITRAL LAC DAY 2021 – 21 October 2021 (10:00 ARG time, 15:00 CEST time): International commercial mediation, expedited arbitration – in Spanish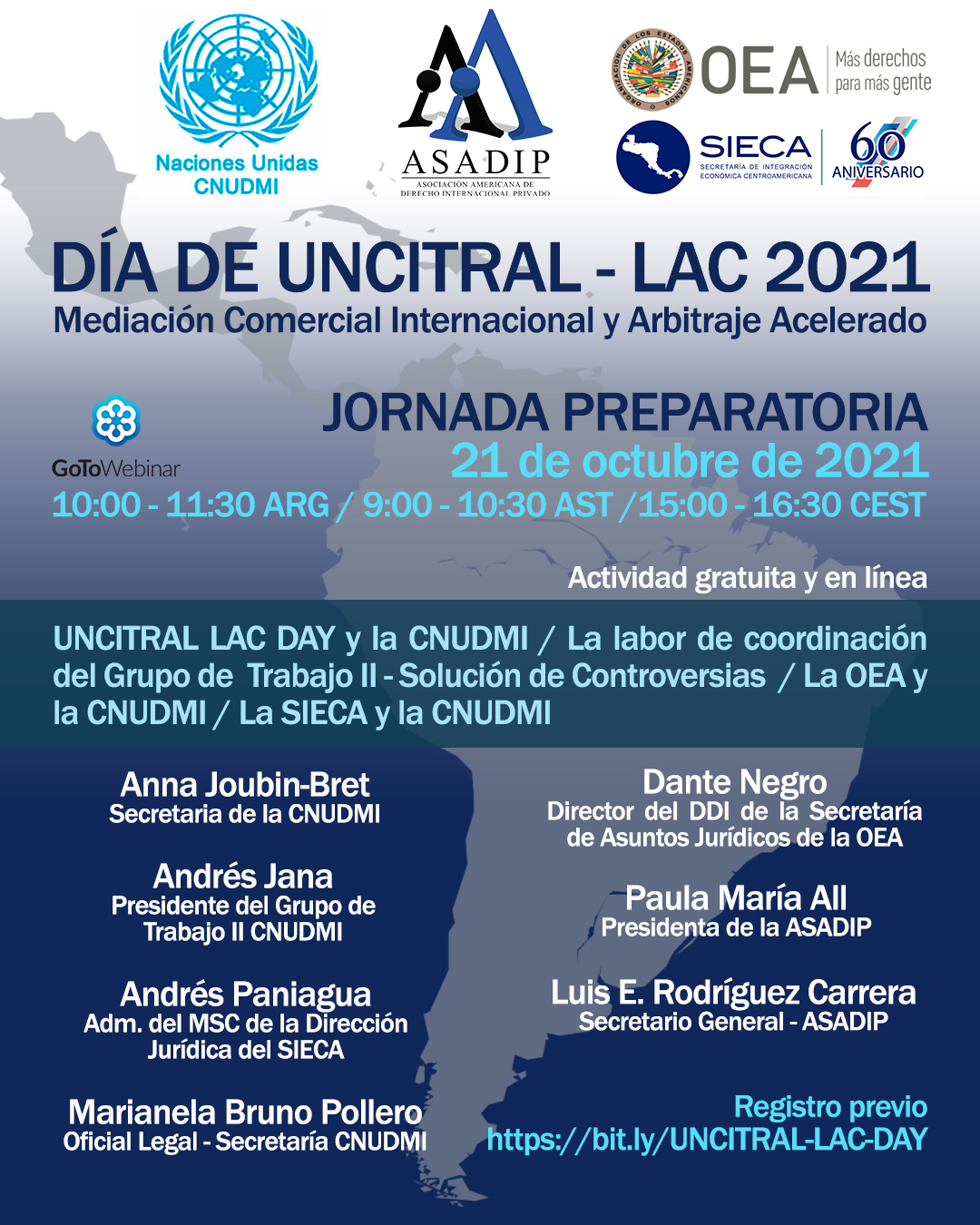 The UNCITRAL LAC Day 2021 will take place online on Thursday 21 October 2021 at 10:00 Argentinian time and 15:00 CEST time (in Spanish). This event has been organised by UNCITRAL, the Organization of American States (OAS – OEA), Secretaría de Integración Económica Centroamericana / Secretariat for Central American Economic Integration (SIECA) and ASADIP.
The focus of the conference will be international commercial mediation and expedited arbitration. In particular, it will be discussed the work carried out by UNCITRAL's Working Group II: Dispute Settlement.