The first edition of the EFFORTS Newsletter is here!
EFFORTS (Towards more EFfective enFORcemenT of claimS in civil and commercial matters within the EU) is an EU-funded Project conducted by the University of Milan (coord.), the Max Planck Institute Luxembourg for Procedural Law, the University of Heidelberg, the Free University of Brussels, the University of Zagreb, and the University of Vilnius.
The EFFORTS Project tackles, notably, the Brussels Ibis Regulation and the Regulations on the European Enforcement Order, the European Small Claims Procedure, the European Payment Order, and the European Account Preservation Order. By investigating the implementation of these Regulations in the national procedural law of, respectively, Belgium, Croatia, France, Germany, Italy, Lithuania, and Luxembourg, the Project aims at enhancing the enforcement of claims through more efficient procedures, case management, and cooperation in cross-border disputes.
The first edition of the EFFORTS Newsletter was just issued and is available here.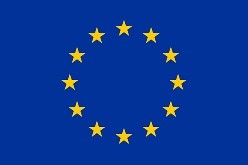 Project JUST-JCOO-AG-2019-881802
With financial support from the Civil Justice Programme of the European Union