ASADIP: XIV Conference will be held from 4 to 5 November 2021 online (mainly in Spanish but simultaneous interpretation English-Spanish will be provided on the first day of the conference)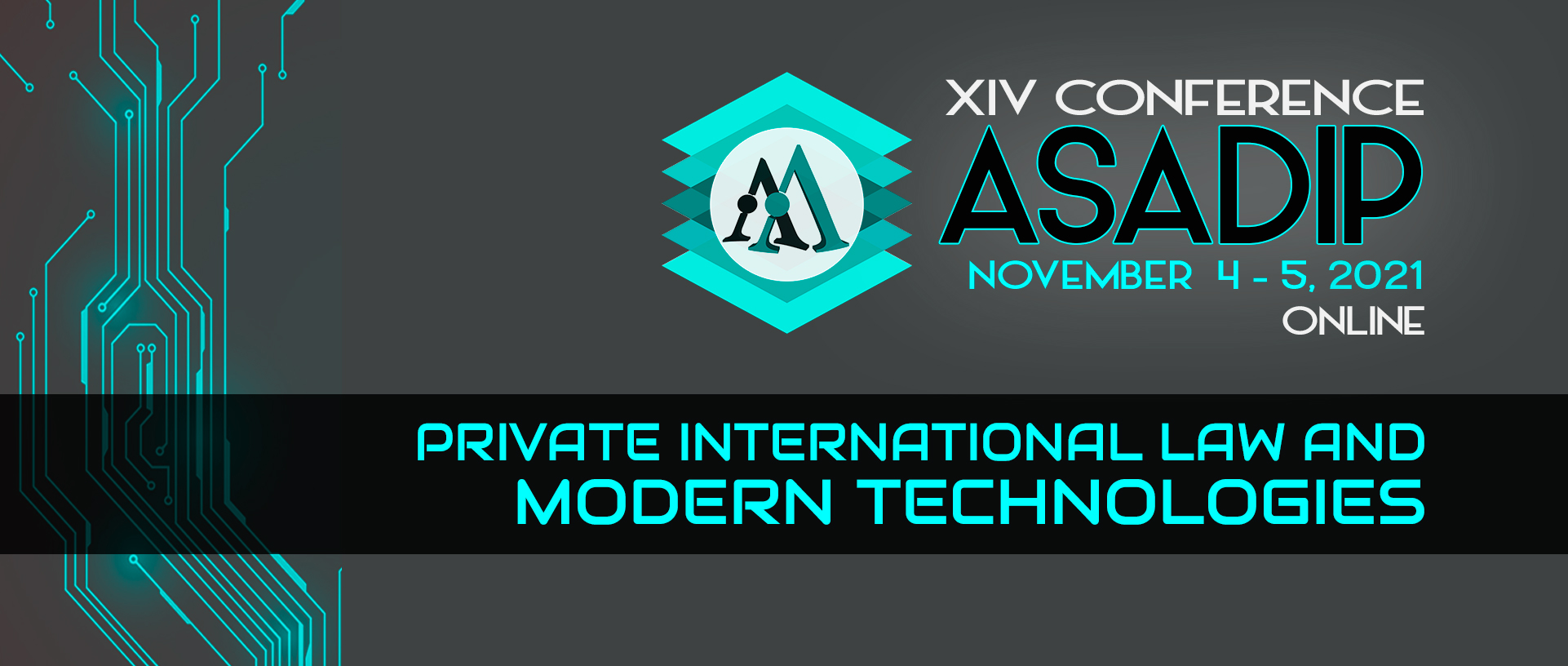 The American Association of Private International Law (ASADIP) will be holding its annual XIV conference entitled "Private International Law and Modern Technologies" on 4-5 November 2021 for the first time online.
There is a full website dedicated to this conference, click here.
The Conference will be mostly in Spanish (with a few exceptions) but simultaneous English-Spanish interpretation will be provided on the first day of the conference, which has been made possible thanks to the Organization of American States (OAS).
The programme is available here. Many international organisations will take part in this conference, notably the OAS, UNCITRAL, HCCH, and UNIDROIT.
The Conference has many interesting panels but perhaps it is worth noting the one taking place on Thursday 4 November at 14:15 – 16:00 h (Argentinean time, 18:15 – 20:00 CET time) – PANEL II – "Blockchain, contratos inteligentes y Derecho internacional privado" (Blockchain, intelligent contracts and Private International Law), where Giesela Rühl, a conflictoflaws.net editor and former general editor, will be participating along with Matthias Lehmann, Luis Ernesto Rodríguez Carrera and Alfonso Ortega Giménez. As previously indicated, simultaneous English-Spanish interpretation will be provided on that day.
The Conference is free of charge and no previous registration is required. The platform that will be used is KUDO and there are four links that have been provided to join the conference, one for each session. Participants will be allowed as "spectators" and their cameras and microphones will be deactivated but it will nonetheless be possible to use the chat function with the moderator to ask questions.
To join each session, participants must click on the provided link (for the specific session) and enter their full name and their professional affiliation. For more information on how to join, click here and see below.
First session (morning) / Thursday 4 November
Hora: 9:45 am a 1:00 pm (Horario Argentina)
https://live.kudoway.com/br/110112440372
Meeting ID: 110112440372
Second session (afternoon) / Thursday 4 November
Hora: 2:15 pm a 5:30 pm (Horario Argentina)
https://live.kudoway.com/br/110111239295
Meeting ID: 110111239295
Third session (morning) / Friday 5 November
Hora: 9:45 am a 2:00 pm (Horario Argentina)
https://live.kudoway.com/br/110115267689
Meeting ID: 110115267689
Fourth Session (afternoon) / Friday 5 November
Hora: 3:00 pm a 5:30 pm (Horario Argentina)
https://live.kudoway.com/br/110115948325
Meeting ID: 110115948325