Hague Academy Postpones Summer Courses 2020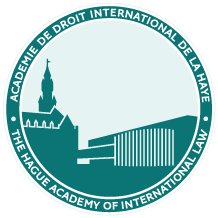 The Hague Academy has canceled its summer courses for 2020 and will hold them in the summer of 2021. The announcement, including a video message from the Secretary-General, is here. Moving the program online was rejected because students would not get the special experience of being in the Hague. The promise of other videos to posted on a new website will be only insufficient comfort.
The only prior time that the courses were canceled was World War II. It is sad news for countless students who were looking forward to the courses, for the (excellent) scholars who have prepared their courses, and for the discipline of private international law, which benefits from this regular event. The decision against bringing together students from all the world to one physical space seems eminently rational, and has been made with enough time for participants to adapt plans. The decision against holding the courses online may raise more mixed responses.