Conference Frontiers in Civil Justice 16-17 November 2020
As announced earlier on this blog, the Conference Frontiers in Civil Justice organized by the ERC team of Erasmus School of Law in Rotterdam, will take place on 16 and 17 November 2020.
The conference addresses four key issues in civil justice, which require a deeper and renewed reflection in light of their contribution of facilitating access to justice. Those concern the shaping of the interaction between formal and informal justice, the digitalization of consumer dispute resolution, the collectivizing and monetizing of civil litigation and justice innovation.
Renowned speakers and selected speakers following a call for papers will give their views. Keynotes will be given by Professor Dame Hazel Genn (UCL) and Hrvoje Grubisic (European Commission).
View the programme and register for free online participation  here.
The conference is set up as a blended event, with speakers at the site and some presenting online. We will only be able to host a limited number of guests. If necessary, in the light of the COVID-19 situation, the conference will take place online entirely.
For more information, do not hesitate to contact us at kas@law.eur.nl (Betül).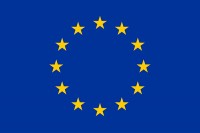 This conference is organised by Erasmus School of Law of Rotterdam University and funded by an ERC consolidator grant from for the project 'Building EU Civil Justice'.