Call for abstracts: RIDOC 2020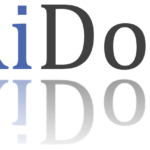 University of Rijeka, Faculty of Law announces its call for RIDOC 2020: Rijeka Doctoral Conference. This conference has a stong international character and gathers promising law doctoral students, both from Europe and beyond. They will have the oportunity to test their working hypothesis before international panels composed of renown academics. Given the circumstances, the conference is planned as a hybrid online-onsite event or online only. The call may be downloaded here, while programmes of the former conferences are available at this site.
Important dates
Deadline for applications: 25 August 2020.
Information on the acceptance: 25 September 2020.
Conference and book of abstracts: 4 December 2020.
Applications and questions should be addressed to ridoc@pravri.hr.